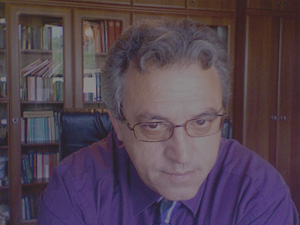 A university professor for the past 20 years, Dr M. Paunov also has 15 years of experience in the public and private sectors, including Bulgarian corporations and local offices of large multinational companies, as a management consultant and trainer in the field of human resources management and business strategy. As an academic, prof. Paunov designs and is the first to introduce in Bulgaria – in UNWE and other universities – lecture courses in organizational behavior, corporate (organizational) culture, strategic management and work motivation. He has firsthand managerial experience in the managing bodies of various investment companies and manufacturing establishments in diverse industry sectors. He has been engaged as international consultant in projects of PHARE, Department for International Development – UK, UNISYS – Belgium, and others.
He has specialized, as guest scientist and post-doctoral researcher, in a number of universities, such as:
- UNIVERSITA CATTOLICA DEL SACRO CUORE (Milan, Italy)
- HARVARD BUSINESS SCHOOL (Cambridge, MA, USA)
- LONDON SCHOOL OF ECONOMICS AND POLITICAL SCIENCE – CENTRE FOR ECONOMIC PERFORMANCE (London, Great Britain)
- AOTS - International Education Center of the Ministry of Industry and Foreign Trade (Tokyo, Japan, 1994), among others.
Dr Paunov has over 50 publications (including abroad) in the following fields: management, organization of labor, human resources management, and strategic management. His books and monographs include:
- Organizational Behavior, Ciela, Sofia (4 editions)
- Organizational Culture, Dino-IM, Sofia, 1996
- Business Strategies, Stopanstvo, Sofia (2 editions)
- Motivation, Stopanstvo, Sofia, 2002
- Strategic Human Resources Management, Stopanstvo, Sofia, 2004
- Organizational Behavior was awarded "Most Successful Publication" by publishing house Ciela in 1996
- Business Strategies was awarded "Most Successful Publication for the Past 4 Years" by the Union of Scientists in Bulgaria.
- Work Motivation, Ciela (2009)
- Values of Bulgarians: Contemporary Portrait on European Background,
Stopanstvo, Sofia, 2009